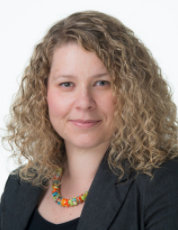 Academic Institution Affiliation: Simon Fraser University (SFU)
Academic Institution Position/Title: Professor
Academic Affiliation Faculty: Department of Geography
Hospital/Health Centre Affiliation Position:
Degree(s): PhD
---
Research areas of interest:
understanding lived experiences of accessing needed/wanted health and social care service
Research Themes:

---
Biography:
Dr. Valorie Crooks is a Professor in the Department of Geography at Simon Fraser University. She holds the Canada Research Chair in Health Service Geographies and a Scholar Award from the Michael Smith Foundation for Health Research. Trained as a health geographer, she specializes in health services research. Most of her current research explores the equity and ethical dimensions of transnational health care mobilities (e.g., medical tourism, offshore medical schools, health care use by international retirement migrants).