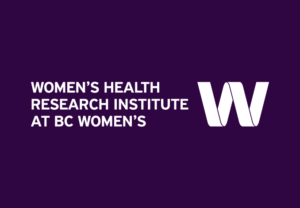 Biography:

Dr. Mitchell-Foster joined the Northern Medical Program in 2014 as tenure-track faculty. Her clinical practice as an Obstetrician Gynaecologist at the University Hospital of Northern BC incorporates clinical teaching of undergraduate medical students, family practice and specialty residents. After finishing her residency training at the University of British Columbia she completed a Masters of Public Health at John Hopkin's Bloomberg School of Public Health in Baltimore, Maryland and a Clinical Investigator Fellowship at UBC.

Her research focuses on reproductive health in marginalized and vulnerable populations both in the rural and remote geographies of Northern BC and globally in low- and middle-income countries. Cervical dysplasia and cervical cancer disproportionately impact women in low-income countries and those that have multiple barriers to care in Northern, BC despite the availability of highly effective both primary (HPV vaccination) and secondary (screening) options for prevention.

My research looks at barriers to engagement in care for women and developing innovative options for improving access to reproductive care. In pregnancy, women with problematic substance use often have limited prenatal care and high rates of neonatal apprehension due to complex care needs and challenges in engaging with care, the implications of which impacts generations of families and communities. Current studies aim to develop a model for care for perinatal substance use relevant to the cultural and geographical realities of Northern BC.
Academic Institution Affiliation: University of British Columbia (UBC)
Academic Institution Position/Title: Assistant Professor (Affiliate Assistant Professor at University of Northern British Columbia)
Academic Affiliation Faculty: Faculty of Medicine
Hospital/Health Centre Affiliation Position: Active Staff
Degree(s): BSc, MD, MPH, FRCSC
Research areas of interest:
marginalized women, HPV, cervical cancer screening, perinatal substance-use, aboriginal women's health, global health
Research Themes:
Reproductive Infectious Diseases
Woman's Cancer
Sexual and Reproductive Health
Global Health
Find another Researcher