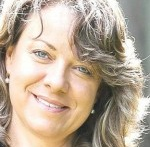 Academic Institution Affiliation: University of British Columbia (UBC)
Academic Institution Position/Title: Assistant Professor
Academic Affiliation Faculty: Department of Obstetrics & Gynaecology, Faculty of Medicine
Hospital/Health Centre Affiliation Position: BC Women's Hospital
Degree(s): MD, PhD
---
Research areas of interest:

Research Themes:
Maternal & Fetal Health
Newborn Health
---
Biography:
I am an Assistant Professor in the Department of Obstetrics and Gynaecology and the Children's and Women's Hospital of British Columbia in Vancouver, and an adjunct faculty at the School of Population and Public Health, UBC. I obtained medical training in the Czech Republic and MSc in Epidemiology from the State University of New York, USA, and PhD in Epidemiology and Biostatistics at UBC. She holds MSFHR Scholar Award and Sick Kids Foundation and CIHR New Investigator Awards for her research in maternal and perinatal health among high-risk and vulnerable women.