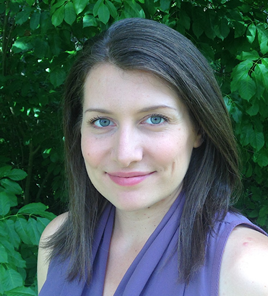 Academic Institution Affiliation: University of British Columbia (UBC)
Academic Institution Position/Title: Postdoctoral Fellow
Academic Affiliation Faculty:
Hospital/Health Centre Affiliation Position: Contraception and Abortion Research Team (CART-GRAC), Postdoctoral Fellow
Degree(s): PhD
---
Research areas of interest:
Equity, Gender and Women's Studies, Health Care, Public Health
Research Themes:
Maternal & Fetal Health
Newborn Health
---
Biography:
Dr. Munro is a qualitative health services researcher whose focus is knowledge translation and implementation science. Her research focuses on the development and evaluation of tools that support shared decision-making for patients and their care teams, and the investigation of factors that influence implementation of patient-centred practice and policy. Dr. Munro is currently involved in studies related to implementation of patient-centred care for choice of next birth after caesarean, choice of contraception, medical abortion practice, and non-invasive prenatal testing. Through this research, Dr. Munro partners closely with stakeholders (patients, health care professionals, and policy makers) to produce evidence that is action-oriented, relevant, and supports patients and their care teams to make informed, shared healthcare decisions. Dr. Munro has a joint postdoctoral fellowship appointment with the Contraception and Abortion Research Team (Supervisor: Dr. Wendy Norman) and the Preference Laboratory at The Dartmouth Institute for Health Policy & Clinical Practice, Dartmouth College, USA (Supervisor: Dr. Rachel Thompson). Her fellowship is supported by a Michael Smith Foundation for Health Research Trainee award.