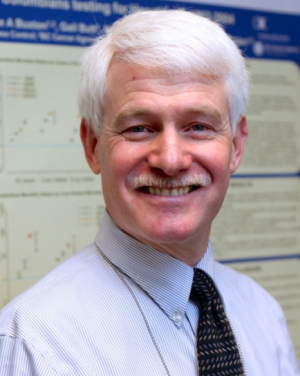 Academic Institution Affiliation: University of British Columbia (UBC)
Academic Institution Position/Title: Professor
Academic Affiliation Faculty: Faculty of Medicine, Pathology
Hospital/Health Centre Affiliation Position: Medical Director, BCCDC Public Health Laboratory and Medical Head, Hepatitis, BCCDC DEGREE(S): MD
Degree(s): MD
---
Research areas of interest:
hepatitis prevention and care
Research Themes:
Reproductive Infectious Diseases
Chronic Disease
---
Biography:
Mel Krajden MD, FRCPC is currently the Medical Head of Hepatitis – Clinical Prevention Services and is the Associate Medical Director of the Public Health Microbiology and Reference Laboratory and Head of Virology at the British Columbia Centre for Disease Control. He is also a Professor of Pathology and Laboratory Medicine at the University of British Columbia. He obtained his BSc and MD (1973-80) and received Internal Medicine training at McGill University (1980-83). He did a fellowship in Infectious Diseases at Stanford University (1983- 86). He then trained as a Medical Microbiologist at the University of Toronto (1986-87). Between 1991 and 1998 he was Section Head of Virology and Serology and an Infectious Diseases consultant at The Toronto Hospital (The University Health Network).
Dr. Krajden's clinical research involves integration of hepatitis prevention and care. His laboratory research involves the application of molecular techniques to: diagnose viruses; assess correlates between infection and clinical disease; monitor antiviral efficacy and track microbial infections for epidemiological purposes. He has extensive clinical trials expertise and serves as a laboratory coordinator for a number of industry sponsored clinical trials. He receives CIHR funding in the fields of human papillomavirus, HIV and hepatitis C virus. He is a Co-investigator/Mentor for CIHR funded National Research Training Program – Hepatitis C Program.