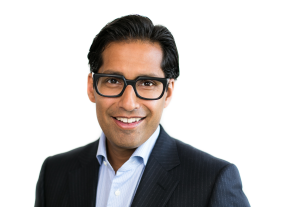 Academic Institution Affiliation: University of British Columbia (UBC), University of Alberta
Academic Institution Position/Title: Clinical Assistant Professor (both)
Academic Affiliation Faculty: Faculty of Medicine, Department of Obstetrics & Gynaecology, Division of Reproductive Endocrinology and Infertility (both)
Hospital/Health Centre Affiliation Position: Director, Gynecologist, Pacific Centre for Reproductive Medicine (PCRM)
Degree(s): MD, FRCSC, FACOG
---
Research areas of interest:
system re-design to improve the delivery of health services
Research Themes:
Maternal & Fetal Health
Sexual and Reproductive Health
---
Biography:
Dr. Seethram is a Clinical Assistant Professor, Department of Obstetrics & Gynaecology. Dr. Seethram completed his MD and Specialty training in Obstetrics and Gynecology at the University of Alberta. He has extensive ultrasound background and training, and is focused in First Trimester Ultrasound for genetic abnormalities, as accredited by Fetal Medicine Foundation. In addition to his clinical duties, Dr. Seethram is also active in the British Columbia Medical Association. Dr. Seethram works at Pacific Centre for Reproductive Medicine (PCRM). His practice is a combination of IVF, fertility medicine and treatment, prenatal genetics, and First Trimester ultrasound.