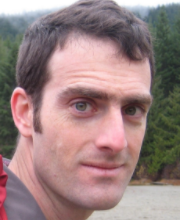 Academic Institution Affiliation: Simon Fraser University
Academic Institution Position/Title: Associate professor
Academic Affiliation Faculty: Department of Biological Sciences
Hospital/Health Centre Affiliation Position:
Degree(s): PhD
---
Research areas of interest:
placenta, pregnancy, preeclampsia, intrauterine growth restriction, bone mineral density
Research Themes:
Maternal & Fetal Health
Chronic Disease
---
Biography:
Julian came to SFU in 2006 following postdoctoral work at the University of Edinburgh. Throughout his career, he has studied the genetic and physiological mechanisms that contribute to diversity within species, working with mice, humans, fish, fungi and birds. Some of his earlier work identified a gene that contributed to natural variation in skeletal growth in mice. However, this gene is also highly expressed in the placenta, and has subsequently been associated with various pregnancy complications, leading him to the field of placental biology. His research interests include placental development and function, and in particular how the placenta may influence the long term health of the offspring.