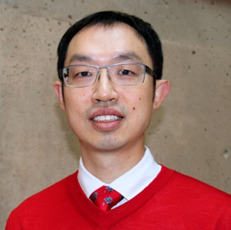 Academic Institution Affiliation: University of British Columbia (UBC)
Academic Institution Position/Title: Clinical Associate Professor
Academic Affiliation Faculty: Divison of Neonatology, Department of Paediatrics
Hospital/Health Centre Affiliation Position: Neonatologist, BC Women's Hospital
Degree(s): MBBS, DRCOG, MRCPCH, FRCPC, MPH
---
Research areas of interest:
Neonatal Hemodynamics and Targeted Neonatal Echocardiography (TnECHO), Neonatal Infections & Antimicrobial Stewardship, Neonatal Epidemiology and Outcomes Research
Research Themes:
Maternal & Fetal Health
---
Biography:
Dr. Joseph Ting is Clinical Associate Professor in the Division of Neonatology, Department of Pediatrics, University of British Columbia and Staff Neonatologist at the BC Women's Hospital. He completed his Residency in Pediatrics at Queen Mary Hospital, University of Hong Kong, in 2006 and obtained his Postgraduate Diploma in Infectious Diseases and Master of Public Health (Medical Statistics) from the University of Hong Kong in 2007 and 2009, respectively. In 2010 – 2013 he received his fellowship training in Neonatal-Perinatal Medicine in Vancouver, six months of which was spent at The Hospital for Sick Children in Toronto to receive further training in Targeted Neonatal Echocardiography (TnECHO).
He is currently a Clinical Investigator at British Columbia Children's Hospital Research Institute. Apart from actively conducting research on neonatal haemodynamic, in collaboration with other major neonatal centres, he has great interest in neonatal infections, one of the biggest threats to premature infants. He serves on the Antimicrobial Stewardship Committee of the hospital, and carries out studies on the surveillance of neonatal infections and rational antibiotic utilization at local and national levels.
He has been serving serving as the site investigator of Canadian Neonatal Network (CNN) at British Columbia Women's Hospital. Conduct collaborative research is one of his many passions in hopes of enhancing the neonatal-prenatal health.