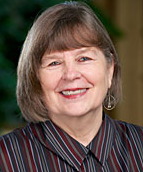 Academic Institution Affiliation: University of Northern British Columbia (UNBC)
Academic Institution Position/Title: Associate Professor and Chair
Academic Affiliation Faculty: School of Social Work, College of Arts Social & Health Sciences
Hospital/Health Centre Affiliation Position:
Degree(s): BA, MSc, MSW, RSW
---
Research areas of interest:
HEALTH/WELLBEING OF WOMEN & OLDER ADULTS IN NORTHERN/REMOTE COMMUNITIES WITH A SOCIAL JUSTICE/SOCIAL DETERMINANTS OF HEALTH LENS
Research Themes:

---
Biography:
Dawn is a long-time community activist coming out of the women's liberation, student and political movements of the 1960's, including being an organizer of the 1970 Caravan to Ottawa to get abortion out of the Criminal Code.  Currently, she is an Associate Professor and Chair in the UNBC School of Social Work supervising graduate students in Social Work, Gender Studies and Health Sciences. Dawn serves on the Leadership Council of both the UNBC Health Research Institute and Northern FIRE: The Centre for Women's Health Research at UNBC. Employing a social justice and social determinants of health lens, her main research revolves around the health and wellbeing of women and older adults, especially those living in northern, remote and rural areas. Recent projects include giving voice to health needs and experiences of older northern women, especially those experiencing precarious employment; providing and assessing services that assist older northern adults to stay in their homes; and using arts-based approaches to support women with mental illness in their recovery journey including the role of mentoring relationships between older and younger women. Dawn also plays a leadership role in a range of local, regional and provincial community agencies, organizations and initiatives. Examples include being immediate past president of the BC Psychogeriatric Association, Council Member on Northern Health's strategic Elder Program Council, and Provincial Director for the Board Voice Society as well as Steering Committee member for the Northern Women's Forum and Stand Up for the North Committee and Board member for a local women's shelter, committee addressing homelessness and child and youth mental health agency. In recognition of her work, Dawn has received a number of awards including the Canadian Association of Social Workers Distinguished Service and the Bridget Moran Advancement of Social Work in Northern Communities Awards.