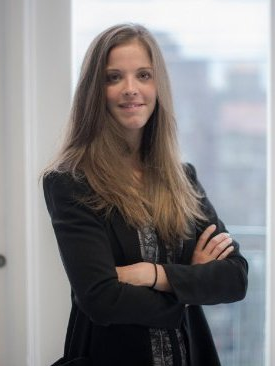 Academic Institution Affiliation: Simon Fraser University (SFU)
Academic Institution Position/Title: PhD
Academic Affiliation Faculty: Health Sciences
Hospital/Health Centre Affiliation Position:
Degree(s): PhD, MPH
---
Research areas of interest:
Women affected by HIV in Canada and globally
Research Themes:
Sexual and Reproductive Health
Chronic Disease
---
Biography:
Allison (Allie) Carter is a feminist researcher, writer, and activist. Her work focuses on contemporary issues in sexuality, health, and human rights. Over the past eight years, she has conducted various quantitative and qualitative studies on the experiences and unmet needs of hidden, silenced, or under-researched populations, including, in particular, women living with HIV. She works from a community-based research model, engaging communities affected by epidemics as full partners within the research process. Her current research involves developing new methodological approaches to studies of sexual well-being with a unique interest in understanding how social, cultural, and political issues frame intimacy and personal lives in the context of infectious diseases. In addition, she is a co-investigator on 10 Canadian Institutes of Health Research studies investigating the social determinants of HIV and sexual health among women in Canada. Allie has published 29 scientific articles and her work has appeared in CBC, Radio-Canada, Global News,  CTV News, The Star, She Knows, Vancouver is Awesome, and much more. In addition to her online activism through Twitter and Instagram (@DrAllieCarter), she writes about health, gender issues, and sexual rights for The Conversation and Huffington Post and is a co-founder and editor of Life and Love with HIV, a new online platform dedicated to de-stigmatizing sexuality and relationships for women and couples living with HIV globally by shifting the focus from risk to pleasure. She has received several national and international awards for her research and advocacy, and is working on her first book. She holds a master's degree in public health and received her PhD in health sciences from Simon Fraser University. She is currently a Researcher at the British Columbia Centre for Excellence in HIV/AIDS, supporting Canada's largest community-based cohort of women living with HIV.