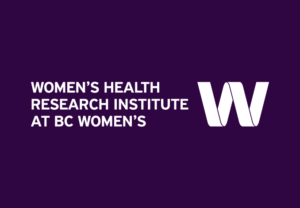 The Gynecologic Cancer Initiative Cluster aims to pool resources and expertise from researchers across disciplines and throughout British Columbia, to build infrastructure which can enable research that individual researchers couldn't tackle alone. One example of their work includes the Gynecologic Cancer Patient Registry, an initiative which enables patients to consent for their data and tissues to be used for research and consolidates information from patients who have consented to participate in research into one centralized database.
Dr. Aline Talhouk, the Director of Informatics and Research at OVCARE, and Stephanie Lam, a Clinical Coordinator at OVCARE, began working together on this project. With the desire to expand the scope of the Gynecologic Cancer Registry beyond the Greater Vancouver Area, the team recognized an opportunity to work alongside patients, who could provide insight on how best to communicate with, engage, and recruit other patients.
The team is interested in learning more about patients' experiences from as early on as the point of diagnosis, or in some cases pre-diagnosis, to bridge the knowledge gap for researchers who hope to tackle research questions in safe and appropriate ways. They hope that the use of a Patient and Family Advisory Council will inform strategic priorities, the way that future research is conducted, provide insights into the landscape of survivorship, and identify where current gaps in research might lie.
Patients were initially recruited to the council via an educational forum held by BC Cancer, and the team is continuously seeking out new opportunities to recruit more patients. Patients' roles within the Council are dependent on the level of participation they are interested in providing. For some patients this type of opportunity might look like participating in the bi-monthly meetings, or for others it might mean seeing a project through from start to finish.
Stephanie explains that the intention for many Patient and Family Advisory Councils goes beyond including patients in the recruitment process, and instead focuses on empowering patients to identify research priorities, review applications or publications, or collaborate on educational videos. What's key, she emphasizes, is that these councils provide a range of projects for patients to get involved in requiring varying degrees of commitment, and that projects cover the spectrum of both scientific work as well as Knowledge Translation and educational activities.
Ultimately, the formation of this council has been a constant learning process, they describe. Moving forward, the team hopes to engage patients across the spectrum of gynecologic cancers to increase representation on the Council and to engage in more patient-oriented research opportunities.
If you have or have had ovarian, uterine, cervical, endometrial, or vulvar cancer and would like to learn more about the Patient Family Advisory Council and other patient-oriented research opportunities, contact ovcare_pfac@bccrc.ca