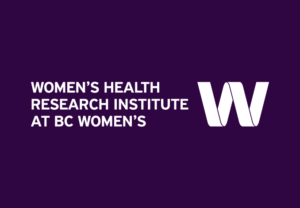 The WHRI is excited to announce that we have partnered with the Research and Technology Development Office (RTDO) at the BC Children's Hospital Research Institute to now offer grant facilitation support to WHRI members.  Our new grant facilitator, Amber Hui, has a Masters degree in Social and Personality Psychology from the City University of New York, and strong training in quantitative and qualitative methods. She is passionate about women's health, and interested in the intersections of race, class, and gender for women. Amber has been working with the RTDO for two years, and is available to liaise with WHRI members and their teams in all aspects of the strategic planning of grants, identifying sources of funding, helping to form collaborations, and proposal development.
Please note that, given time constraints, priority will be given to WHRI members whose planned research is taking place on the Oak Street campus, or to members who do not receive grant facilitation support through their other institutions. Amber will be available to support other asks as time permits.
If you are interested in receiving grant facilitation support, or to find out more, complete the 'Request for grant facilitation support' form and return it to Kathryn Dewar at kdewar@cw.bc.ca.