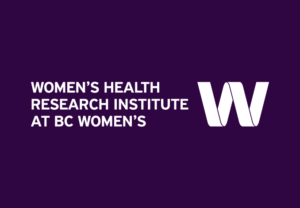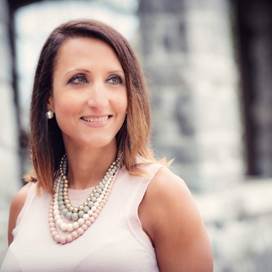 We are very pleased to announce the appointment of Dr. Lori Brotto to the position of Executive Director, Women's Health Research Institute, BC Women's Hospital + Health Centre, effective July 1, 2016.
Dr. Brotto has a PhD in Psychology from UBC. She also trained at the University of Washington where she completed a one-year internship in the Department of Psychiatry followed by a two-year Postdoctoral Fellowship in Reproductive and Sexual Medicine. She is a Professor in the UBC Department of Obstetrics and Gynecology and was the inaugural Division Head of Gynecologic Specialties until the start of this appointment. She teaches sexual health interviewing for medical students and obstetric/gynecology residents, and is a supervisor for psychology residents and practicum students. She is a Registered Psychologist with the BC College of Psychologists.
Dr. Brotto holds a Canada Research Chair in Women's Sexual Health. She conducts research on women's sexual health, with specific lines of focus on the development and testing of mindfulness-based and psychological treatments for women. She is a member of the International Academy of Sex Research, the Society for Sex Therapy and Research, the Canadian Sex Research Forum, and the Canadian Psychological Association. She has published over 150 articles and book chapters, has given 200 invited presentations, and is frequently contacted by the media as a guest expert on the topic of sexuality. She was a member of the DSM-5 workgroup on Sexual and Gender Identity Disorders published in May 2013. She is a health expert writer for the Globe and Mail where she writes a monthly column focused on sexual health and well-being.
The mandate of the Executive Director, WHRI will include setting the health research agenda for WHRI in conjunction with senior leadership at BC Women's. Dr. Brotto will work with an Advisory Council and will collaborate with research leadership at UBC and other health authority research institutes to define and facilitate a women's health research strategy for BC. She will play a pivotal role in the team effort towards integrating and coordinating the women's health research effort within BC Women's, PHSA, UBC and other partner universities. Her responsibilities will include planning, organizing, staffing, directing and managing outcomes of the WHRI and working effectively with government and community partners to enable the integrated research vision.
Dr. Brotto's office will be located in the WHRI on the 3rd Floor of the Women's Health Centre at BCW where she will be onsite Wednesdays and Thursdays. She will maintain an office and laboratory at the Diamond Health Care Centre the rest of the week.
Please join us in congratulating Dr. Brotto on her appointment, and in welcoming her to her new role in the Women's Health Research Institute!