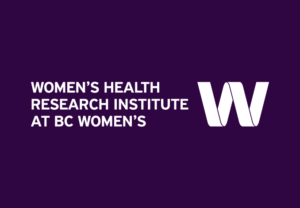 International Women's Day is celebrated around the world on March 8 every year. It is a day to recognize and celebrate the achievements of women, to raise awareness of important social issues relevant to women, and to make change. Over the past few years, the Women's Health Research Institute (WHRI) has celebrated International Women's Day with a free public forum as an opportunity to share vital information about women's health to a public audience. This year's public forum, Stressed and Depressed? Depression in Women from the teenage to the golden years, explored mental health throughout a woman's lifespan and was held at the Italian Cultural Centre.
The public was welcomed by WHRI Executive Director Dr. Lori Brotto, who gave a brief history on International Women's Day, followed by some brief remarks from Genesa Greening, CEO and President of BC Women's Hospital + Health Centre Foundation, on (insert).  The forum was emceed by Shirley Weir, Founder of Menopause Chicks, who gracefully guided the evening with humour, real stories, and an unparalleled ability to connect with people.
We were excited to feature three experts who highlighted the many unique mental health challenges women face throughout their lives.  Presentations kicked off with BC Children's Hospital consulting psychiatrist Dr. Joanna McDermid, who shared insights on the use of mindfulness to combat common stressors, anxiety, and depression throughout in adolescent girls. Next, Dr. Deidre Ryan, Medical Director of the Reproductive Mental Health Program presented More than the Blues: Depression during Pregnancy & after Childbirth; and finally, Dr. Reema Jayakar, an experienced Neuropsychologist, spoke about the overlap between mood and memory and cognitive decline in elderly women.
Be sure to watch www.whri.dev.affinitybridge.com or follow us on twitter @womensresearch for our next public forum and keep in mind these events are always FREE!