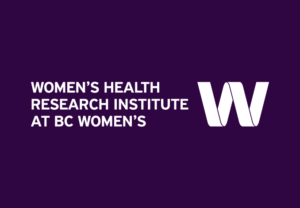 COVID-19 Grant Program (Update 5.29.2020)
Dear WHRI Members,
Due to the recent COVID-19 pandemic, a number of funding agencies have updated their deadlines and funding opportunities. Please see the links below for latest news, COVID-19 funding opportunities, latest updates for deadlines and official statements from funding agencies regarding grant programs. For an updated list of upcoming grant opportunities click on Upcoming Grant file. 
If you have any questions regarding deadline changes, need for assistance with an upcoming grant competition, contact Eric Lussier (eric.ducharmelussier@cw.bc.ca). 
The CIHR announces that the review of the Spring 2020 Grant competition applications will proceed this summer. As promised, with the exception of those funds used to provide bridge funding or extensions, we have preserved the funding envelope designated for the Spring 2020 competition. Spring 2020 applications submitted by Nominated Principal Applicants (NPAs) who did not receive a financial extension will be reviewed, unless specifically withdrawn by the NPAs. The Fall 2020 Project Grant competition remains on track to be delivered. However, the timelines for this competition may be adjusted. We expect that the peer review process will be delivered with videoconference panels from late June through August.
ASK ME ANYTHING
We know you have questions about the Spring 2020 Project Grant competition. CIHR is offering two Ask Me Anything sessions to give you answers. Please save the following dates and stay tuned for updates on CIHR's website and Twitter feed.
Tuesday, June 2: 2:30 p.m. – 4:00 p.m. ET
Thursday, June 4: 3:00 p.m. – 4:30 p.m. ET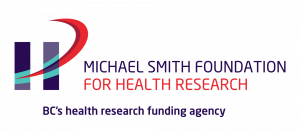 MSFHR Announces Ongoing Support for Awardees
Research activities have either been disrupted or put on hold due to the COVID-19 pandemic. To support you during this time, MSFHR will:
Continue all salary payments and allow all regular eligible expenses as outlined in your program's guidelines. However, if your research activities are paused, we would expect there would be no expenses over and above salary, with the exception of any previously agreed-to ongoing monthly fees.
Allow Research Trainees to use their research and travel allowance for furniture to improve working conditions in their home environment. Research Trainees will still need to follow their host institution's policies on furniture purchases.
Relax policies on Conditions of Award (COA) requirements. Specifically, including more flexibility on our deadlines for reporting requirements and relax the requirements to apply for external salary awards from major national or international funding agencies, and hold in-person meeting(s).
Approve no-cost award extensions upon
These changes will be in effect until August 31, 2020. As the COVID-19 situation evolves, we will reassess and provide updates accordingly. For more information please contact Kate Wilczak, Manager, Research Competitions, at kate.wilczak@msfhr.org to arrange any change requests for your award.
Please note that we have temporarily suspended our Exceptional Opportunities Fund – COVID-19. We have received a number of questions from the community and appreciate your feedback.We are taking extra time to consult, evaluate and adjust the call for proposals as necessary. We are dedicated to ensuring this opportunity for funding meets the most urgent needs of Canada's researchers in responding to the COVID-19 pandemic. We will update this page as soon as possible.
COVID-19 FUNDING OPPORTUNITIES

UPDATES TO COMPETITION DEADLINES (5/23 - 5/29)
For full list of deadline changes and available funding, click here.

OFFICIAL STATEMENT & Resources
For the latest updates and official statements from Funding Agencies regarding COVID-19 and disruptions to programs