BC Perinatal Data Registry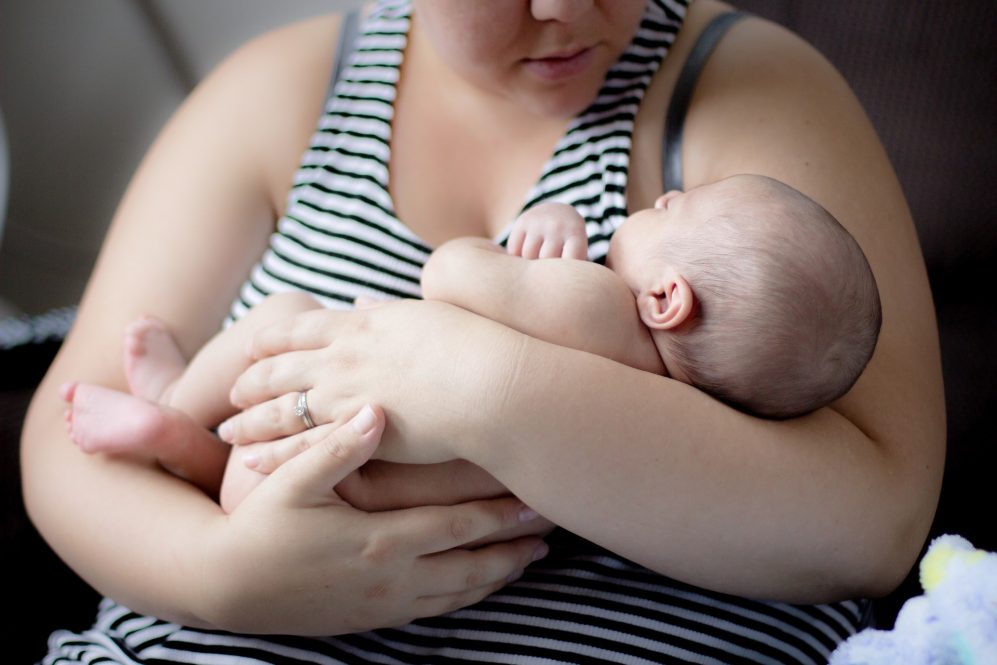 The Women's Health Research Institute (WHRI) is pleased to announce the launch of a pilot project in partnership with Perinatal Services BC (PSBC), allowing WHRI members to access data from the BC Perinatal Data Registry (BCPDR) through a dedicated in-house Data Analyst at the WHRI. It is our intention that by providing direct access through the WHRI, the data request process will be more streamlined and efficient, thereby increasing the number of researchers who are able to gain access to BCPDR data.

Read more.
CIHR Spring 2018 Project Grant recipients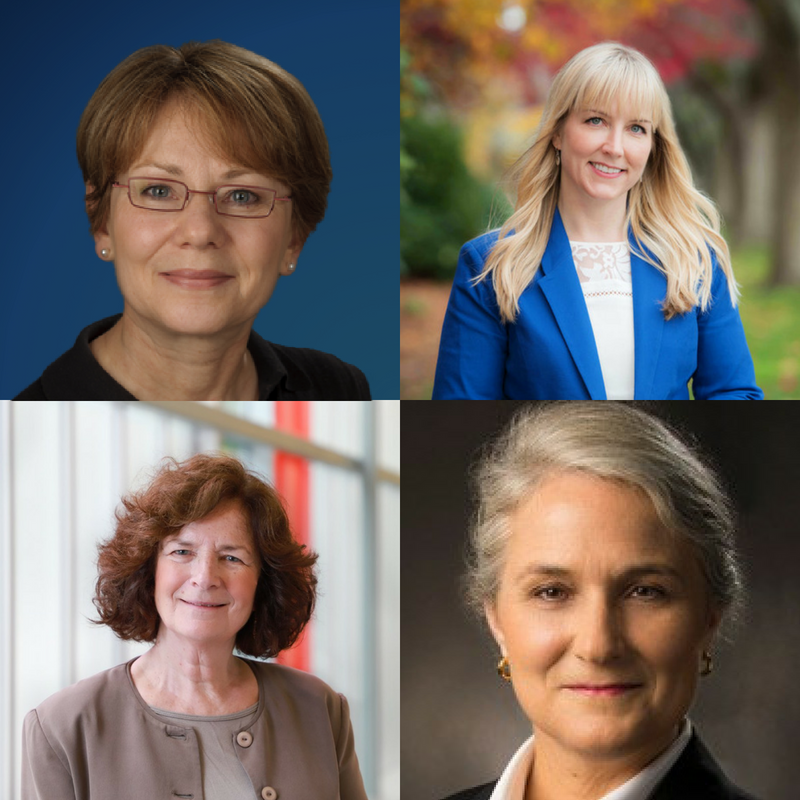 Last month CIHR announced recipients for the Spring 2018 Project Grant competition. Among those who received funding were WHRI members Drs. Karin Humphries, Crystal Karakochuk, Ruth Grunau, and Wendy Norman.

Click here to read more about their research on women's heart health inequities, global policy for iron supplementation, neurodevelopment in children born preterm, and medical abortion performed by nurse practitioners.


MSFHR Reach Awards results announced


Congratulations to WHRI members Drs. Angela Kaida, Lori Brotto, Allison Carter, Paul Yong, Jessica McAlpine, and Caroline Sanders and trainee Natasha Orr, whose projects have been selected for funding by the Michael Smith Foundation for Health Research (MSFHR) Reach Awards!

Read more.
MSFHR Research Trainee Competition results announced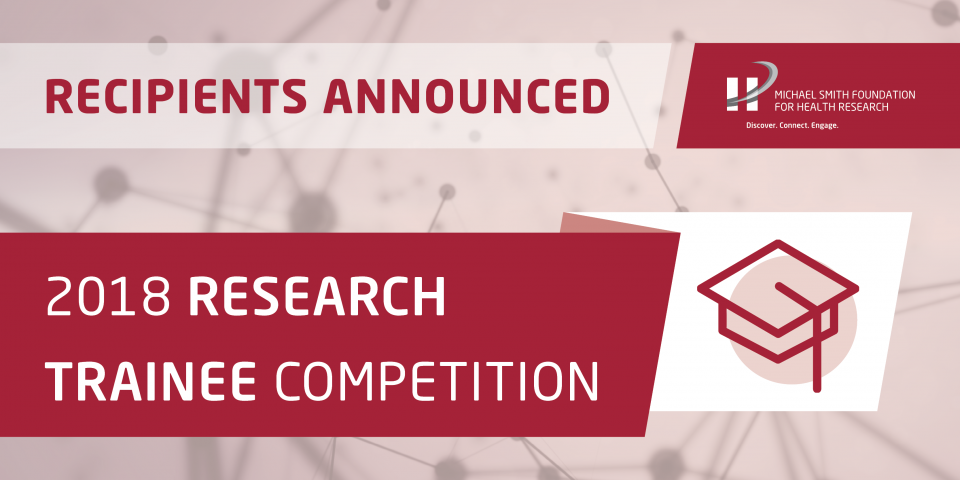 Congratulations to Drs. Robine Donken and Laura Schummers, recipients of the MSFHR 2018 Research Trainee competition!

Dr. Schummers will be joining the CART-GRAC team to study the effect of mifepristone in primary care on abortion service access, outcomes, and costs. Dr. Donken will be working with Dr. Gina Ogilvie's team at Global Control of HPV Related Diseases to evaluate the effectiveness of a single HPV vaccine dose.

Meet the summer students!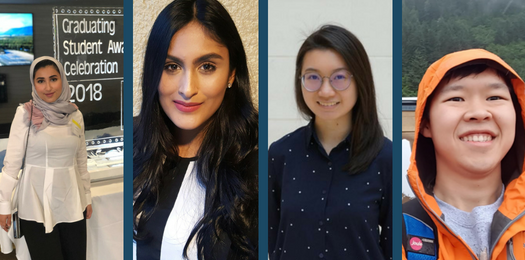 Aya, Chadni, Nicole, and Ryan are four students working on WHRI-affiliated projects this summer! Read on to learn more about their diverse backgrounds and summer projects.

Read more.
Biological and Behavioural Perspectives on Parental Health: Highlights from the Parental Brain Conference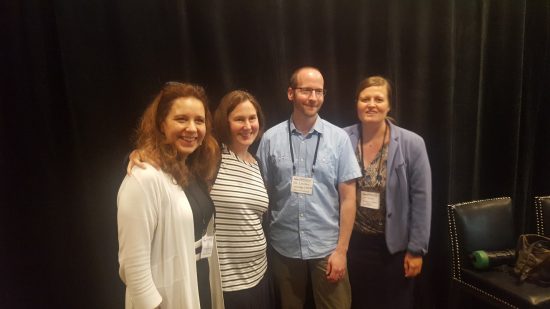 Last month WHRI member Dr. Liisa Galea attended the Parental Brain Conference in Ontario! Check out her recap of the event here.

Read more.
Join us in welcoming our newest staff!
Ye-Von Lee


Ye-Von recently graduated from UBC with a bachelor in Psychology and minor in Health & Society. Currently at Oak Tree Clinic, she is coordinating the Hepatitis C and HIV co-infected cohort study and also the EPIC4 study, which studies adolescents who are perinatally HIV infected. Ye-Von hopes to pursue a career in Public Health, with the intention of applying her knowledge and background in clinical research that she gains from working at Oak Tree Clinic.
Frannie Mackenzie


My current position is Research Projects Assistant.

A little bit about my background: I just graduated from UBC with a bachelor's degree in Speech Sciences in the spring. I have some prior research experience as a research assistant at BC Children's emergency and the interdisciplinary speech lab at UBC. When I'm not working I'm either still in the hospital volunteering, playing field hockey or skyping my dog back home in Toronto.

World Sexual Health Day
Join us to celebrate World Sexual Health Day! We are excited to feature a series of rapid fire talks given by students, trainees, fellows, and other researchers in training on their research.

When: September 5th
More information.
Pelvic and Vulvo-vaginal Pain Workshop
Join the BC Women's Centre for Pelvic Pain and Endometriosis and the BC Centre for Vulvar Health for an interdisciplinary workshop to develop a unified approach to pelvic and vulvo-vaginal pain in women.

When: September 20th
More information.
C2E2 Annual Lecture
WHRI member Dr. Courtney Howard will be giving the Centre for Clinical Epidemiology and Evaluation 2018 Annual Lecture.

Register for her talk, A Health Response to Climate Change, today!

When: September 27th
More information.
BC Support Unit conference
Register now for the BC Support Unit Provincial conference, Putting Patients First: Lessons Learned for Patient-Oriented Research.

When: October 4th
Register now.

IJERPH Travel Awards
The editorial team of the International Journal of Environmental Research and Public Health is inviting applications for a Travel Award for one young investigator to attend a conference in 2019.

Application Deadline: December 31st
More information.
CIHR Project Grant Competition
The Registration deadline for CIHR Project competition is Wed., Aug. 15 and the Full Application deadline is Wed., Sep. 12.
WHRI Catalyst Grant
Don't forget!

The WHRI Catalyst Grant submission is due September 20th.

More information.
Better Sex Through Mindfulness: How Women Can Cultivate Desire
Dr. Lori Brotto will be giving a free public talk on her book, Better Sex Through Mindfulness, at the McGill branch of Burnaby Public Library.

When: September 24th
More information.
Women Deliver 2019
Next year Vancouver will be hosting the Women Deliver 2019 Conference - the world's largest conference on gender equality and the health, rights, and well-being of girls and women.

When: June 3rd - 6th, 2019
Register now.

New guidelines from WHO
This month the World Health Organization released guidance on ethical considerations in planning and reviewing research studies on sexual and reproductive health in adolescents.

Learn more.
Read the publication.
UBC Studios
Did you know that UBC Studios offers media consultation, video production, and visual design services?

Their services are for free to UBC faculty for teaching/coursework, and available to everyone else for a nominal fee.

Learn more.