WHRI Anniversary
It is the 12th anniversary of the Women's Health Research Institute (WHRI), and I have passed my second year as Executive Director of this incredible organization. As I reflect on what the WHRI has achieved in the past year, I am reminded of my reflections of the milestones of my own children, one of whom is the same age as the WHRI! I recently swapped out his 11 year old photo hanging on the wall for his now much more mature looking 12 year old photo and am feeling a similar set of emotions when I ponder the past year of growth, maturity, connections, intelligence, and adaptability.

The WHRI metrics strongly suggest that our 220 members, a 27% increase from the year before, are leaders in the women's health research arena and continue to make international waves. In so many ways, British Columbia's women's health researchers are setting a national mark and they are looked upon for their ground-breaking and practice-changing science. Members contributed to 585 new publications (a 23% increase from last year), $19.5 million in grant funding (a 27% increase from last year), and provided mentorship to 448 research trainees (a 12% increase from last year).
In the domain of collaboration, the first of our strategic priorities, we became a UBC Faculty of Medicine centre this year, we continue to organize and lead women's health research symposia across the province to cultivate engagement and collaboration across institutions and health authorities, and we have a new collaboration with Perinatal Services BC which allows our members to have streamlined access to the perinatal data registry for unlinked data requests.
In our second strategic area of capacity building, we funded our first ever clinician salary award (to Dr. Anna Lehman) thanks to a flourishing and valued collaboration with the BC Women's Hospital + Health Centre Foundation, we led our second annual Catalyst grants competition, we unveiled a provincial women's health research agenda, and we have announced the funding and plans for a NEW BC Women's Hospital Wetlab!
Knowledge translation and exchange is our third strategic area and over the past year we have led two KT and implementation workshops for members, led a successful social media KT campaign (which is a finalist in the Canadian Online Media Awards), and held public events designed to share women' s health science with the public.
I have watched new collaborations form, new endeavours that started from hallway conversations take fruition, and a much stronger sense of the need to fold in an equity lens that bolsters the work that the WHRI and its members do every day. At 12 years old, the WHRI is blossoming through and embracing adolescence, and ready to welcome all of the responsibilities and adventures of adulthood.

-Dr. Lori Brotto, Executive Director
A history lesson with Dr. Cheryl Krasnick Warsh

October is Women's History Month, so we spoke to WHRI member Dr. Cheryl Krasnick Warsh, a historian at Vancouver Island University.

Her work focuses on the history of healthcare and health research, and within those fields, the inequalities women have faced in accessing care and inclusion within the healthcare system.

Click here to read more.
Breast Cancer Awareness Month

Last month Minister of Health Adrian Dix announced BC would become the first province to share breast density results with all women and their healthcare providers with their mammography screening.

Dr. Paula Gordon, Medical Director of the Sadie Diamond Breast Program at BC Women's Hospital, along with the organization Dense Breasts Canada, was instrumental in advocating for this policy change.

In honour of Breast Cancer Awareness month, we spoke to Dr. Gordon about this change and its impact on women throughout the province.

Read the Q&A here.
Dr. Gina Ogilvie has been featured in the news!
Dr. Gina Ogilvie is the lead study author on a publication in the Canadian Medical Association Journal about the sexual health practices of teen girls after the introduction of the HPV vaccine in BC public schools. The publication has been featured in the Vancouver Sun, Newsweek, and more!

The study found that teen girls' sexual behaviour generally stayed the same or became less risky after HPV vaccines were introduced into BC public schools.
Click here to view the press coverage.
Help develop a new UBC Graduate Program!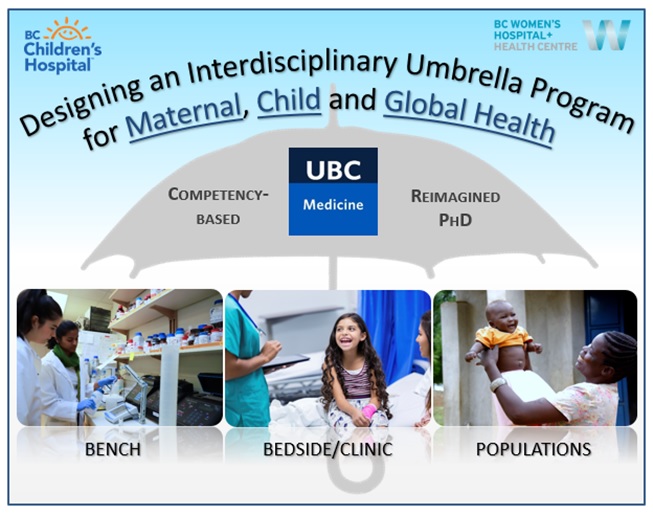 The UBC Faculty of Medicine, BC Children's Hospital, BC Women's Hospital + Health Centre are working
together to create an interdisciplinary umbrella program for graduate student training in Maternal, Child and Global Health.

As a first step towards program development, they are running two half‐day workshops to define educational and career needs for our trainees and brainstorm new strategies, curricula, and other educational formats to meet those needs.

Interested in participating? Click here for more information.
New publication by the CTN 236 HPV in HIV Study team

Women living with HIV (WLWH) are twice as likely to be infected with HPV compared to women without HIV, yet there has been very little research into the efficacy of the HPV vaccine in this population.

WHRI is the centre of a national study led by Dr. Deborah Money, which recently published the first report of HPV vaccine efficacy in WLWH to include cervical infection and disease outcomes. The report found that WLWH who have been vaccinated may be at higher risk for vaccine failure than vaccinated women without HIV, although overall rates of vaccine failure were low.

WLWH should continue to receive regular cervical screening, regardless of HPV vaccination history.

Read the report by PhD student Elisabeth McClymont here.
Research Spotlight: The TMIST Trial

The Tomosynthesis Mammographic Imaging Screening Trial (TMIST) is a randomized, breast cancer screening trial that will help researchers learn about the best ways to find breast cancer in women who have no symptoms. It compares two approved types of digital mammography: standard digital mammography (2-D) with a newer technology called tomosynthesis mammography (3-D). 2-D mammography takes pictures from two angles of the breast to create a flat image. 3-D mammography images are taken from multiple angles around the breast and then reconstructed into a 3-D-like image.

The goal of breast cancer screening is to find breast cancer early when it may be easier to treat. The TMIST trial aims to find out whether the newer technology is more effective than conventional 2-D mammography at reducing life-threatening (advanced) breast cancers.

Continue reading.
Meet the Researcher: Catriona HIppman

In honour of World Mental Health Day we talked to Catriona Hippman, a WHRI researcher, genetic counselor, and Clinical Assistant Professor in the Department of Psychiatry at the University of British Columbia.

Check out this Q&A to learn more about psychiatric genetic counselling, and her research on reproductive mental health!
Women Deliver 2019 @ UBC Grants

WomenDeliver2019@UBC Grants award up to $500 for projects that support advocacy for gender equality and the health, rights and well-being of women and girls.

Applications are due November 2nd.
More information.
Women Deliver @ UBC

UBC Women Deliver is working to mobilize issues around gender equality as we move toward Women Deliver 2019.

They will be hosting a meetup to provide an informal opportunity to learn about the events leading up to the conference, share ideas, and make connections. Everyone is invited.

When: November 7th
More information.
The Stollery Midwifery Research Initiative

Are you a Midwife or Midwifery researcher looking for partner-funds or a jumpstart to your research project? UBC's Midwifery Program is launching a research fund for Midwifery-led and Midwifery-related projects!

Applications are due November 2nd.
More information
2018 Medicine Research Expo

Drs. Judy Illes and Lori Brotto will be presenting at the 2018 Medicine Research Expo!

When: November 7th
More information.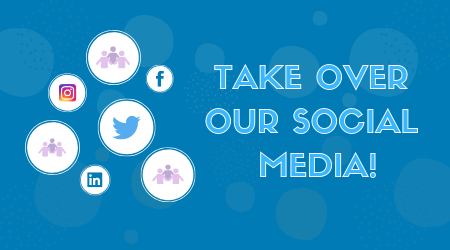 Do you have research to share with the world? We are looking for research teams who would like to use our platform to showcase their work!

For more information email Melissa.
Perinatal Data Registry

The Women's Health Research Institute (WHRI) is pleased to announce the launch of a pilot project in partnership with Perinatal Services BC that will provide streamlined and efficient access to data within the BC Perinatal Data Registry (BCPDR).

Read more.
Personal and Political: Stories from the Women's Health Movement 1960–2010

Personal and Political is a new book edited by Lorraine Greaves, looking at the impact feminism has had on the healthcare system.

The book also features a chapter by WHRI member Dr. Jerilynn C Prior on the history of the Centre for Osteoporosis and Menopause Research (CeMCOR).

Click here for more information.
Dissident Doctor: Catching Babies and Challenging the Medical Status Quo

Dr. MIchael Klein has published a new book! Dissident Doctor explores Dr. Klein's experiences practising medicine in the United States, Canada, and Ethiopia

Read more about the book here.