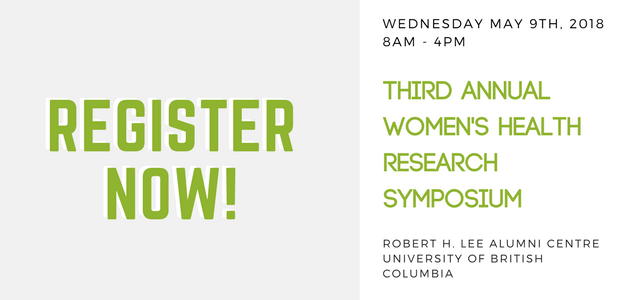 The Third Annual Women's Health Research Symposium is an event hosted by the Women's Health Research Institute and provides an opportunity for investigators interested in women's health research to celebrate the exceptional research currently being conducted in our province.
This symposium will engage researchers and relevant stakeholders from a wide range of disciplines in order to provide a forum where provincial leaders in women-focused health research can connect and collaborate in order to advance future research and to improve the health of women in the province.
The theme of this year's event will centre on current issues at the forefront of women's health and well-being in the province.
For more information and to register or view the agenda please click here.
Please register as soon as possible as seating is limited!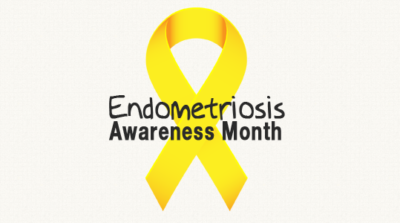 Source Reproductive Science Center of New Jersey
The BC Women's Centre for Pelvic Pain & Endometriosis and BC Women's Hospital + Health Centre strive for better health and improved quality of life for people living with endometriosis. The experienced interdisciplinary team provides patients with a range of care, including physiotherapy, clinical counselling, and pain education workshops alongside standard gynecologic care. They also undertake research to advance the knowledge of and treatment options for endometriosis.
Dr. Catherine Allaire, Medical Director, spoke to the WHRI about endometriosis in honour of Endometriosis Awareness Month, a global initiative which aims to shed light on a disease that affects approximately 176 million people worldwide.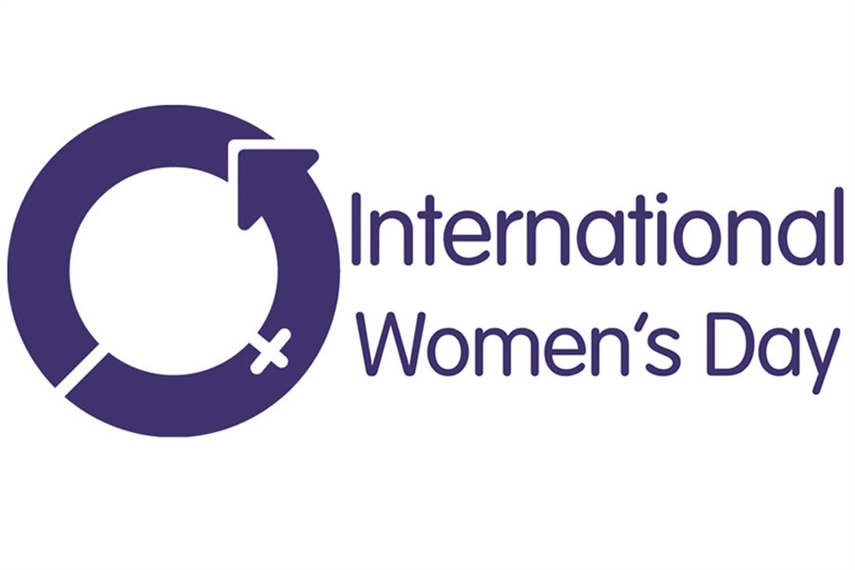 International Women's Day is celebrated around the world on March 8 every year. It is a day to recognize and celebrate the achievements of women, to raise awareness of important social issues relevant to women, and to make change.
Over the past few years, the Women's Health Research Institute (WHRI) has celebrated International Women's Day with a free public forum as an opportunity to share vital information about women's health to a public audience. This year's public forum, Stressed and Depressed? Depression in Women from the teenage to the golden years, explored mental health throughout a woman's lifespan and was held at the Italian Cultural Centre.
March 4th, 2018 marked the first International HPV Awareness Day. This initiative is intended generate conversation and increase understanding around the world about human papillomaviruses (HPV), their associated diseases and measures people can take to protect themselves. Over 80% of people will be infected with HPV at some point in their lives, but most of the time HPV is harmless and it goes away without a person even knowing they have it. However, there are some types of HPV that can persist and cause various kinds of cancer including cervical, anogenital, and head and neck cancers.
WHRI is proud to support a large program of HPV centered research in an effort to decrease the impact of HPV related diseases. Investigators at WHRI are working in various projects focused on such things as HPV vaccination, screening, HPV in HIV, and health systems research. The research being conducted by our investigators and their teams have a global reach.
For more information about HPV Awareness Day, HPV, and research at WHRI, visit the following websites:
By Laurie Smith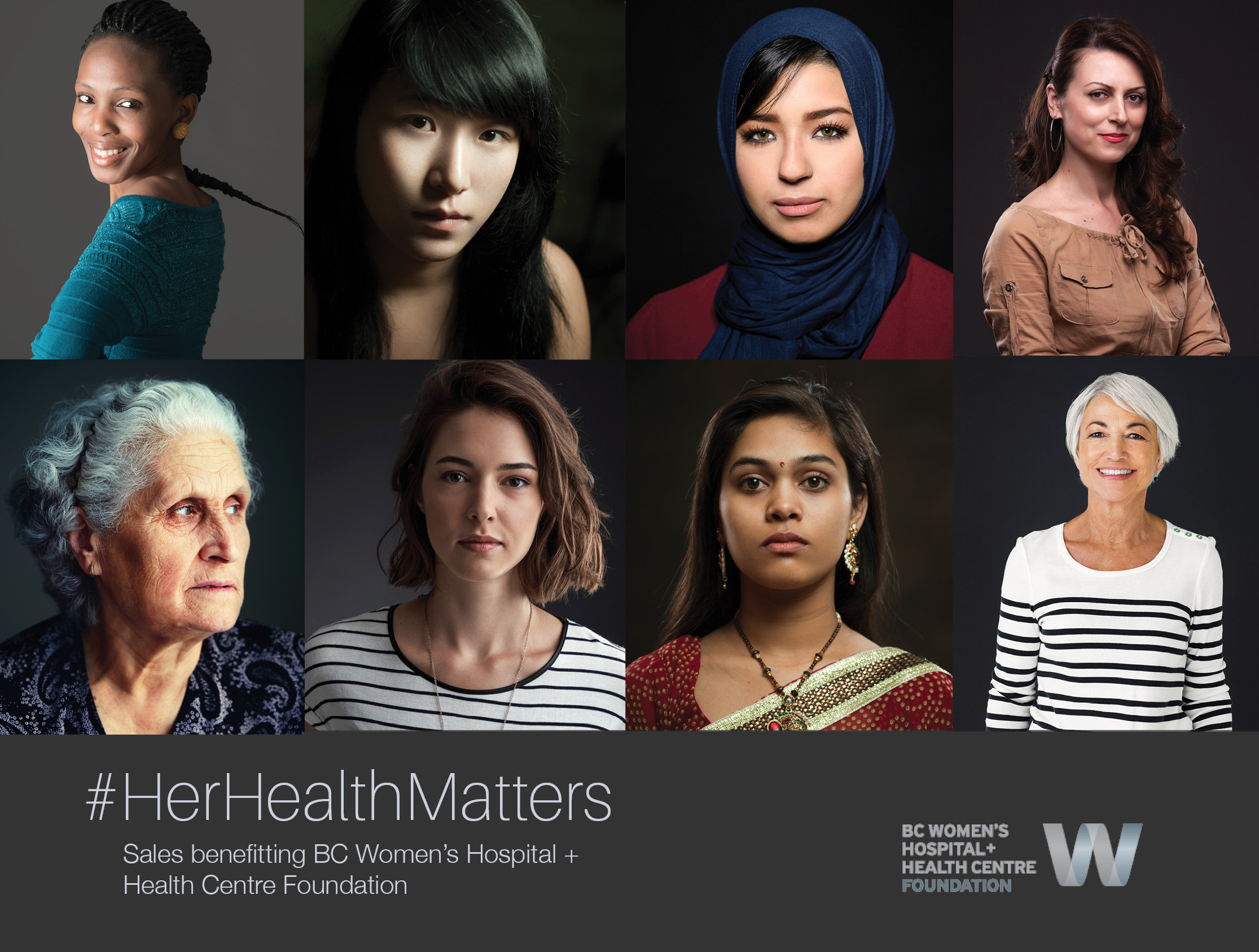 From February 22nd to March 8th twelve local businesses partnered with BC Women's Hospital + Health Centre Foundation (BCWHF) to support women's health. The efforts were part of the Her Health Matters campaign, which shed light on the importance of supporting women's health research and initiatives.
"We've seen these important dialogues emerge in Hollywood, in politics, and now we're watching the conversation shift to incorporate women's health inequities," BCWHF posted on Facebook.
In the lead-up to International Women's Day BCWHF sparked interest and discussion by tweeting 'shocking' facts on topics ranging from endometriosis to the disparities between men and women's participation in clinical trials throughout the last century.
Thank you to BCWHF for promoting the importance of women's health research and care, and to the businesses that supported the campaign.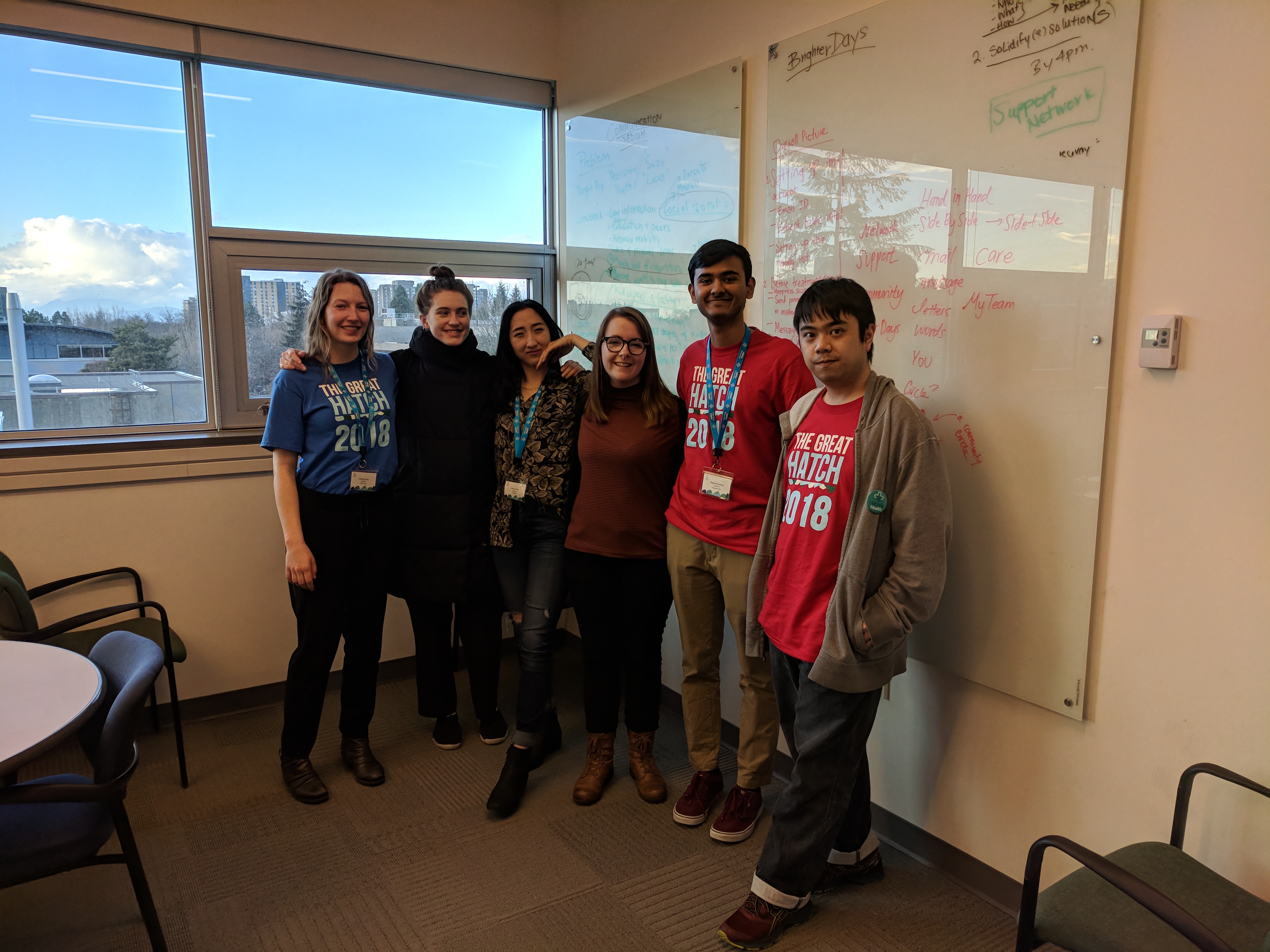 The Great Hatch 2018, an annual hackathon presented by Hatching Health, took place from March 2-4 at the UBC Engineering Design Centre.
Sponsored by the UBC Faculty of Engineering, the UBC faculty of Medicine, Joule Inc., and a host of other stakeholders, the annual Great Hatch 'aims to harness the potential we have as humans to create and critically think to solve problems and improve lives'.
Read more about Co-op student Caroline Sutton's experience at the hackathon here.
March has been an exciting month filled with successes for WHRI members!
Congratulations, everyone!
Dr. Gina Ogilvie has been nominated for the YWCA Women of Distinction Awards.
Dr. Ann Pederson has two new publications.
On March 19th Dr. Jerilynn C. Prior presented the results of her study at the Endocrine Society in Chicago, Illinois.
Dr. Saraswathi Vedam has created two tools to ensure women's needs, respect, and autonomy are at the center of their birthing experiences.
Congratulations to Mohamed Elgendi, co-recipient of the 2017 Healthy Behaviour Data Challenge Phase II.
Opportunities
This year's WHRI award is meant to recognize research excellence in a health professional from British Columbia who is actively involved in patient care or public health practice and whose research focuses on women's or newborn health.
Further details on eligibility and application requirements can be found here.
Applications are due April 20th.
Resources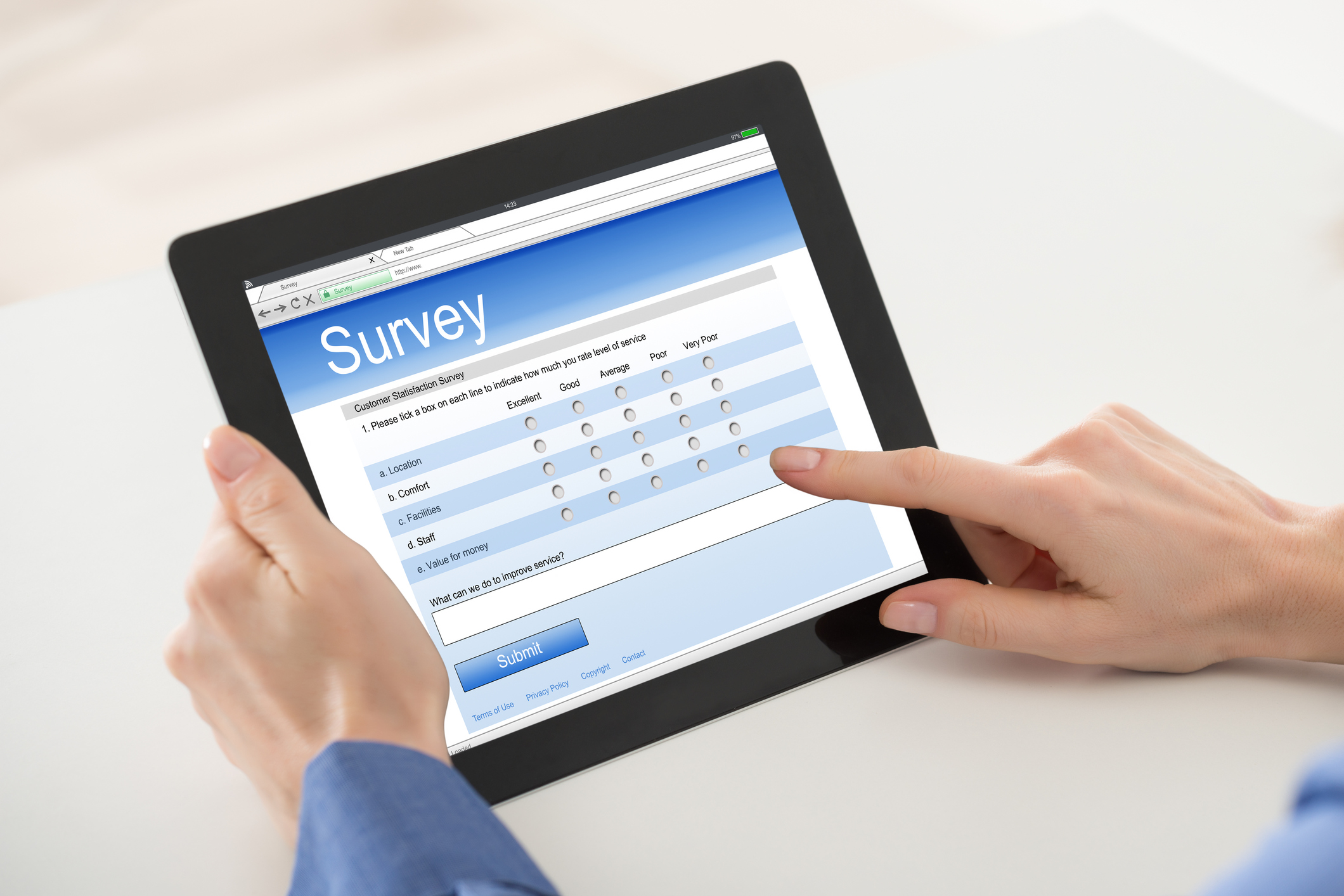 Using a survey in your project? Is it your only data collection tool? The new PHSA Standard Survey Language template can help!
Check out this new resource which helps to ensure your survey complies with PHSA privacy requirements.