Congratulations, Dr. Ogilvie!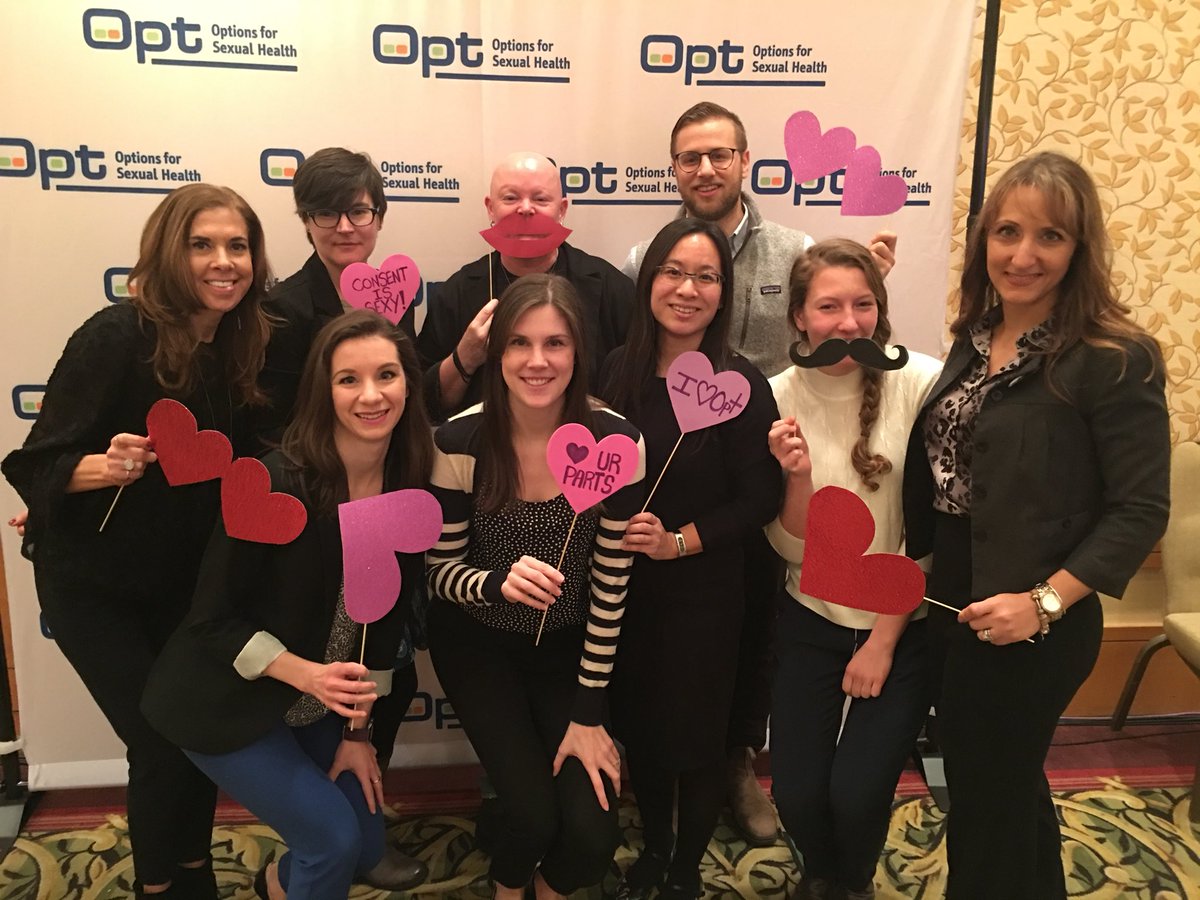 Sexual and Reproductive Health Awareness week is a nationally recognized week where various organizations promote awareness of sexual health. Every year, Options for Sexual Health (Opt) hosts a "Heart your Parts" Breakfast.
Opt is the largest non-profit provider of sexual health services in BC through clinics, education programs and the "Sex Sense" information line. This annual breakfast gives Opt the opportunity to highlight the work they do for thousands of people across the province.
We are proud to announce that WHRI's Dr. Gina Ogilvie was honored as the Opt's 2018 Sexual Health Champion for her outstanding contributions in sexual health..
Dr. Ogilvie is a Canada Research Chair in Global Control of HPV Related Diseases at UBC, and Assistant Director of the WHRI. She has also been an Opt clinic physician for many years. One of the focuses of Dr. Ogilvie's work is global eradication of cervical cancer.
We congratulate her on this amazing recognition of her work!
International Women's Day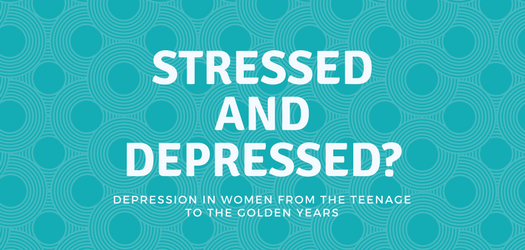 Building on the success of the "Aging Well for Women" public event held on Sept. 28, 2017 in which 100 people attended, we will be hosting another free event at the Italian Cultural Centre in Vancouver to further disseminate new scientific findings and knowledge to the community.
Depression is the number one cause of disability worldwide and is twice more prevalent in women than in men. It is important for the public to be aware of the links between stress and depression, techniques for coping with stress, and the treatments for depression that may vary dependent on the age of the woman.
Our experts will speak to unique challenges that each age group face, and the ability of antidepressants and other treatments to mitigate against depression during these time periods in a women's life.
Join us March 8th for this free public event!
The Maternal Microbiome LEGACY Project Launch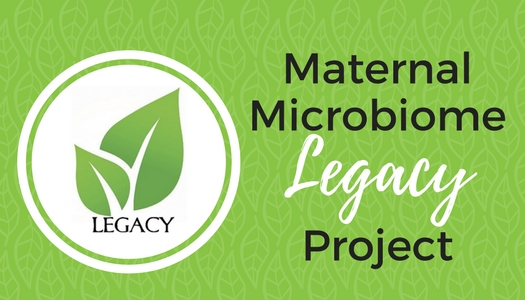 The Maternal Microbiome LEGACY Project led by Dr. Deborah Money launched on March 5, 2018!
Preliminary research shows a possible link between vaginal or caesarean delivery and the microbiome (bacterial communities) found in the gut in early infancy. Some research has shown that infants delivered by caesarean section may have an increased risk of conditions such as asthma, celiac disease, and allergies. It has been proposed that caesarean section birth bypasses the process of bacterial transfer of the maternal vaginal microbiome, thus altering the establishment of the infant's own microbiome. However a clear link between the vaginal microbiome, mode of delivery and the infant microbiome has yet to be established.
This study aims to decrease this knowledge gap.
HPV in HIV Study: 2017 Year in Review

Twenty-seventeen was an exciting and productive year for the "HPV in HIV Study".
The Long Term Follow-Up phase of this study extends the national project to collect longer term data on the immunogenicity, efficacy and safety of the human papillomavirus vaccine in women and girls living with HIV.
Over 150 study visits were completed in 2017, bringing the Follow-Up Study to 457 visits completed to date. A pediatric immunogenicity and safety analysis was published in the Pediatric Infectious Disease Journal and a parallel adult immunogenicity and safety publication became open access post-publication in the journal Vaccine.
Data was presented at premiere international conferences including EUROGIN, in Amsterdam, Netherlands and at the Infectious Diseases Society of Obstetricians and Gynecologists (IDSOG) Conference in Park City, Utah.
Several awards were gratefully accepted recognizing study investigators and project outputs. These accomplishments reflect outstanding work from a national team of investigators, staff and participants, with support from the public, and a multitude of institutions.
Budget 2018 Highlights
On February 27th it was announced that the Federal Budget would invest $6.6 billion in science, underlining the importance for fundamental research in Canada. Some highlights from the budget include:
$925 million over five years, starting in 2018–19, and $235 million per year ongoing for NSERC, CIHR and SSHRC
$354.7 million over five years ($90.1 million per year ongoing) for NSERC
$354.7 million over five years ($90.1 million per year ongoing) for CIHR
$215.5 million over five years ($54.8 million per year ongoing) for SSHRC
Increase to Research Support Fund with $231.3 million over 5 years, $58.8 million on going (SSHRC administers the RSF)
YourBudget2018 includes $275 million over 5 years and $65 million per year ongoing for a NEW tri-council fund to support international, interdisciplinary, high-risk research
Overall this translates to a 25% increase in tri-council budget when amounts peak in 3 year's time
On diversity in #cdnsci and research - #YourBudget2018 provides $6 million over 5 years with half-million per year ongoing to collect improved data on researchers, and $15 million over 5 years for programs that improve diversity and equality in academia CFI gets $763 million over 5 years, with plans to make funding permanent and stable at $462 million by 2023 (this is important!) The National Research Council (NRC) will get a "re-imagining" with $540 mill over 5 years – and will also have funding earmarked for high-risk research.
Click here for more highlights from the 2018 federal budget.

New process for stand-alone surveys at PHSA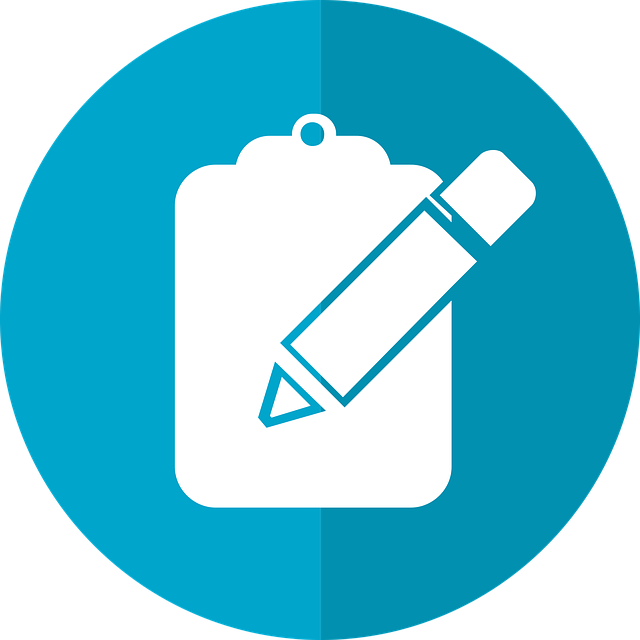 PHSA has recently announced a new process for stand-alone surveys.
In cases where surveys serve as the only data collection tool researchers can reference the Standard Survey Language guidelines which outline language use and platforms that comply with privacy requirements.
The Privacy Compliant Survey Language can be used for both research and non-research surveys, such as those used in QI initiatives. All surveys used for research must be submitted to a Research Ethics Board (REB) for review and approval and must use REB approved language.
To view the new process, click here.
Sex and Gender Research Data
Want to learn about how to account for sex and gender differences in various types of research?
CIHR Institute of Gender and Health has three short modules to help navigate data collection and assessment with regards to sex and gender:
Sex and Gender in Biomedical Research
Sex and Gender in Primary Data Collection with Humans
Sex and Gender in the Analysis of Data from Human Participants
Take the modules here.

Welcome, Marketa!

WHRI would like to extend a warm welcome to Marketa Waldrum, who will be filling Nicole Prestley's role of Research Projects Manager for the Health Services Delivery team for the year.

Marketa has over a decade of clinical research facilitation experience at Providence Health Care - St. Paul's Hospital.

When she is not working, Marketa enjoys skiing on our local mountains and taking in the breath-taking view of our beautiful city.
MSFHR Implementation Science Team Program
The Implementation Science Team Program is the Michael Smith Foundation for Health Research's first implementation science award program. The program has been "designed to support the implementation and adoption of evidence-based, implementation-ready interventions that will improve the quality and effectiveness of health, health services and care."
Applications open: Mid-February 2018
For more information on the program and application process click here.
Job Opportunity
GenCOUNSEL is hiring a Project Manager! This position will be involved with the optimization of genetic counselling for clinical implementation of genome-wide sequencing, & is part of a 4 year, $4.2 million Large Scale Research Project funded by Genome Canada, Genome BC, Genome Quebec & other partners.