Women's Health Research Symposium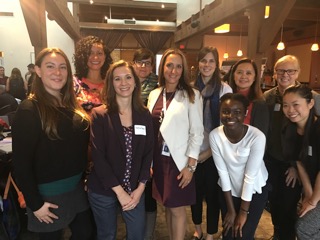 On October 25 2017, the Women's Health Research Institute, together with the Vice President Research Office at Simon Fraser University, hosted a half-day women's health research symposium at the beautiful SFU Diamond Alumni Centre.
The event was entitled, "Examining diversity across disciplines, decades, and distances".
Kangaroo Mother Care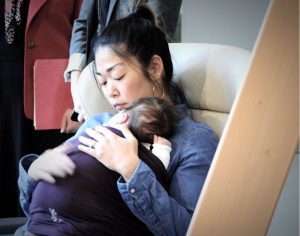 On November 15th BC Women's Hospital, along with Perinatal Services BC, announced that their innovative Kangaroo Mother Care (KMC) program will receive financial support from the Ministry of Children and Family Development to help implement KMC in neonatal intensive care units (NICUs) across the province.
The WHRI will be a collaborator on the project from initial inception through to all phases of implementation, and will collaborate on gathering and reporting implementation metrics.
#MyRightToHealth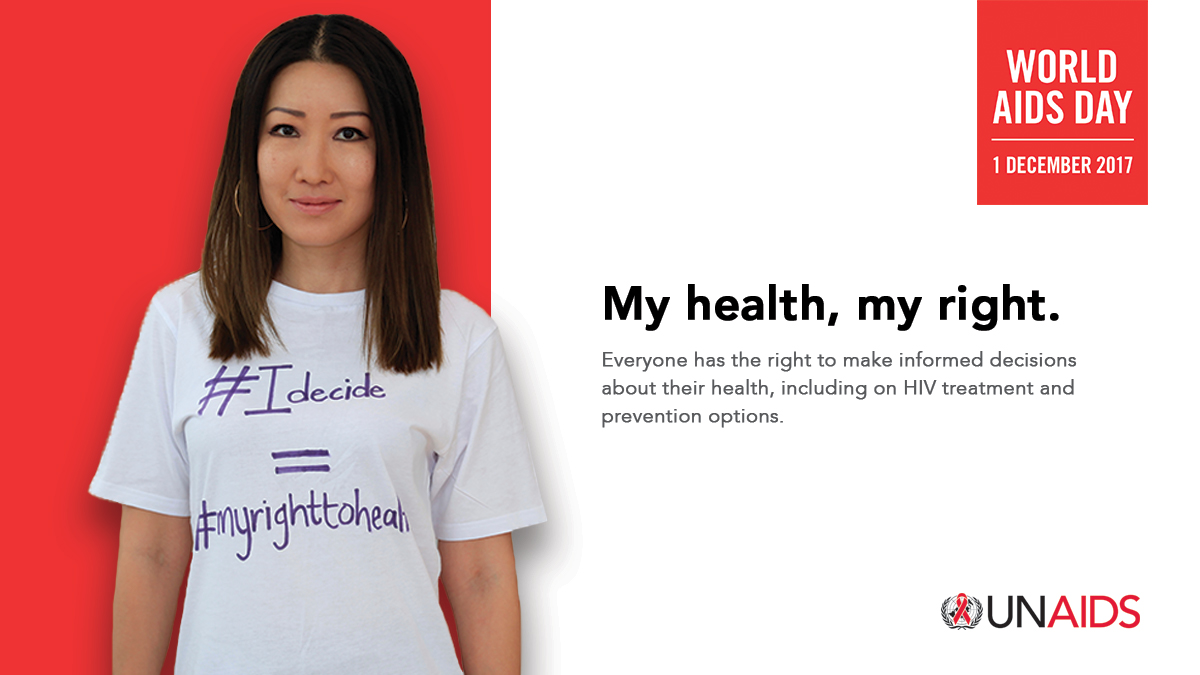 World AIDS Day 2017 is focusing on the theme "My health, my right" in support of universal right to health, which includes the prevention and treatment of ill health, ability to make health-related decisions, access to healthcare without discrimination or violence, and the right to education.
In the lead-up to World AIDS Day on December 1st, UNAIDS has been promoting the #MyRightToHealth World AIDS Day Campaign, which explores the challenges people around the world face in exercising their right to health.
Gender Equity in CIHR Funding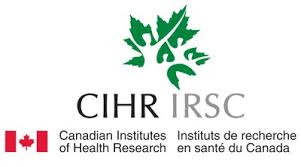 On August 15, 2017, CIHR released a report outlining gender differences in the amount of approved CIHR funding and in March, 2017 on gender inequities in success rates with Project, Open Operating and Foundation grants1.
In this insightful article Dr. Liisa Galea discusses within-sex success rates across CIHR grant programs and the implications of these budget allocations for women's health research.
Defining outcomes and opportunities for reproductive health and pregnancy among adolescents in post-conflict Northern Uganda
The Cango Lyec Project, launched in 2011 and led by Dr. Patricia Spittal, aims to understand existing access to reproductive and maternal health services for adolescents in Northern Uganda.
Read more about the project here.
The Wild West of Scholarly Publishing:
The Decline of the Signal-to-Noise Ratio in Science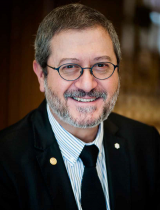 On October 27th WHRI welcomed Dr Eduardo Franco to give a talk on scholarly publishing in the medical field. Dr Franco explained the shift from honesty and integrity in the publishing sector toward open-access 'journals' which prey on eager researchers who want to begin building a reputation in the scientific community.
Dr Franco also discussed the importance of peer review, and offered suggestions on how to spot and avoid these predatory journals.
University Affairs features Dr Franco in an article on this topic here.
New online privacy resources for PHSA researchers available!
On November 2nd the PHSA announced new online research privacy resources to help researchers navigate the new privacy review process which rolled out in April this year.
To read the full announcement click here.
Check out all of the resources here.
@MaternalLegacy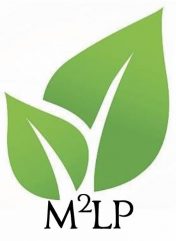 The Maternal Microbiome Legacy Project is now live on Twitter! The study is being conducted over a five year period at three hospital sites, and looks at the connection between the maternal vaginal microbiome and the development of the baby gut microbiome in various types of deliveries (vaginal, elective caesarean, emergency caesarean).
Follow @MaternalLegacy for updates!
MSFHR's 2018 Scholar Competition

Applications are open for the Michael Smith Foundation for Health Research's 2018 Scholar competition. Each award will provide up to five years' worth of salary support.

The deadline to submit a letter of intent is December 1st, 2017; full applications will be due February 2nd, 2018.

For more information on the competition, visit the MSFHR site.

KT Connects Knowledge Translation Webinar Series

The Michael Smith Research Foundation of Health Research and Arthritis Research is presenting a series of beginner-level knowledge translation training webinars.

The next webinar will be held November 24th at 12pm and is titled Sparking conversations about suicide prevention in the lesbian, gay, bisexual, transgender and queer community with photovoice. The webinar will be led by Dr Olivier Ferlatte, a post-doctoral research fellow in the men's health research program in the School of Nursing at the University of British Columbia.

For more information and to register for the webinar, click here.

Oak Tree Clinic: Grand Rounds

On November 30th Oak Tree Clinic will lead the Grand Rounds!

Topics will include: Global and National statistics; a recently published paper entitled "Women living with HIV envision women centred HIV care"; challenges related to feeding infants born to women living with HIV; neurodevelopmental outcomes of HIV-exposed uninfected children; and a presentation on the results of the national study "Predictors of suboptimal antenatal treatment of pregnant women living with HIV in Canada, to prevent vertical transmission".

The 2016 World AIDS Day "Portraits against Stigma Project" will also be on display at the event.

For more information, click here.