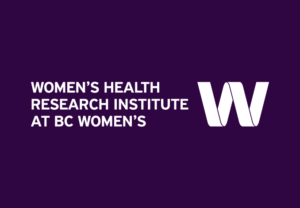 On Monday May 15th, results from the CIHR 2017 Foundation and Project competition were released, revealing multiple WHRI members who were recently awarded funding to further explore crucial women's health areas of research. WHRI members received more than $1.8 million in new grants and awards.
Congratulations to:
: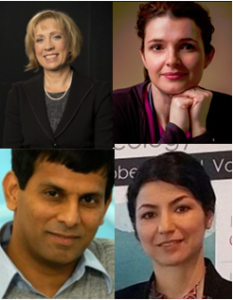 WHRI member, Deborah Money, along with co-investigators, received a CIHR project grant of $1,411,425 to support research surrounding the relationship between vaginal and cesarean delivery with respect to infant gut microbiome pattern. Using advanced gene-based methods to profile the bacterial communities present in women during birth, Dr. Deborah Money and her team will be conducting a study to determine, based on mode of delivery, whether the maternal vaginal microbiome pattern is predictive of the infant gut microbiome pattern.
WHRI member, Hamideh Bayrampour, is the recipient of a $218,025 CIHR project grant to conduct a study to initiate the development of a valid tool which will measure and identify anxiety experienced in women during pregnancy. Creating this tool and referring pregnant women with anxiety to appropriate services can improve pregnancy postpartum and child outcomes, and enhance the quality of life for women and their babies.
WHRI member, K.S. Joseph, is a CIHR Bridge Grant recipient receiving $100,000 to support his research to identify newborn birth weight-for-gestational age values (and related indices) that will distinguish babies at low versus high risk for severe illness or death. Given the discrepancy between the Gates Funded Intergrowth-21st Project's birth weight-for-gestation age and Canada's current standard, this study has proposed to adapt the intergrowth standard by identifying the birth weight-for-gestation age centiles of this standard that distinguish babies at low vs high risk for illness and death.
WHRI member, Melanie C Murray, is the recipient of a $100'000 CIHR Bridge Grant to study who will benefit most from WelTel, among those who are HIV-positive. In addition to this, the study will explore if personality traits and sense of life purpose change over time in the setting of a program that provides increased links with care provider, among persons who are HIV-positive.
All of the WHRI members who have received CIHR funding are listed below. Congratulations to all!
---
PIs: Money, Deborah M; Hill, Janet E; Joseph, K.S; Van Schalkwyk, Julianne E. Co-Is: Albert, Arianne; Elwood, Chelsea; Gantt, Soren M; Grabowska, Kirsten; Hutcheon, Jennifer A; Links, Matthew G; Manges, Amee R; Mitchell, Sheona. Defining the maternal legacy: Does mode of delivery impact the role of the maternal vaginal microbiome in predicting the infant gut microbiome? CIHR Project Grant. 5 years.
PIs: Bayrampour, Hamideh. Co-Is: Brant, Rollin F; Butler, Michelle M; Fairbrother, Nichole; Janssen, Patricia A; Joseph, K.S. Pregnancy Specific Anxiety Scale (PSAS): Instrument Development and Psychometric Testing. CIHR Project Grant. 3 years.
PIs: Joseph, K.S. Co-Is: Kramer, Michael S; Liu, Shiliang. Adapting the Intergrowth-21st Project newborn standard for Canada. CIPR Bridge Grant Recipients. CIHR Bridge Grant.1 year.
PIs: Murray, Melanie C. Co-Is: Cote, Helene; Flynn, Catherine J; Hill, Patrick; Sutherland, Christy. Individual disposition and mHealth: Personalized care to improve outcomes. CIHR Bridge Grant. 1 year.