Award amount: $2,500 for one year
Application Deadline: None – Apply anytime
Notice of Assessment: NA
Description: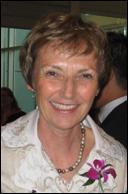 The Sue Harris Family Practice Knowledge Dissemination Grant supports the publication of family practice research in the area of women's health. The funding is intended to support new researchers (family practice residents and/or practitioners), who have completed a research study, with the manuscript development and publication process. Successful applicants will be supported by research staff at the Women's Health Research Institute during the manuscript development process.
History:
The fund honours the life and values of Dr. Sue Harris, a highly regarded family doctor and former Head of the Department of Family Practice at BC Women's Hospital. Though the Sue Harris grants, we are honouring her values, which include:
A commitment to full-spectrum family practice primary care
A woman-centred focus
Collaborative care
Holistic approach
Respect for innovation, and
Commitment to supporting improvements in practice
Eligibility:
The applicant must be either a:
Family physician licensed to practice and residing in BC, in good standing with the CFPC/BCCFP who is a new investigator who has completed a research study and wishes to have it published in a peer reviewed journal.
A past winner of the Sue Harris Family Practice Research Grant requesting funding to support the publication of findings from that project.
Each applicant is only eligible to be awarded a Sue Harris Knowledge Dissemination Grant Award one time (i.e. successful applicants are not eligible to re-apply for a second grant).
The completed research project proposed for publication must be directly related to women's health.
A faculty member of UBC must be identified as a co-author
Please also contact Kathryn Dewar with any questions about the Award.
Award:
The value of each Sue Harris Family Practice Knowledge Dissemination Grant will be up to $2,500. The number of awards granted each year will be determined by the funds available.
Application Process:
Please see the Additional Files below for the Application Information.
Contact:
E-mail a copy of the application in MS Word or PDF to:
Dr. Kathryn Dewar
Senior Research Manager
Women's Health Research Institute
E-mail: kdewar@cw.bc.ca
Phone: 604-875-2424 ext. 4909
Please also contact Kathryn Dewar with any questions about the Grant.
Additional Files:
Application Information (Call for Applications) (
PDF File
)