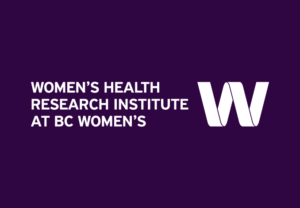 Dear WHRI community,
As the COVID-19 pandemic has pervaded much of our daily lives and conversations, and as we are adjusting to a new normal of social distancing and working remotely, communication is critically important and the WHRI is being called upon even more as a virtual organization.
In the absence of in-person contact, we have created this page to house, up-to-date researcher resources related to COVID-19. This includes timely announcements, links to academic and health authority partners, funding agency updates, and archives of our weekly WHRI staff + member updates.
Thank you for continuing to do your part to #FlattenTheCurve.
Sincerely,
Lori Brotto
Executive Director, Women's Health Research Institute
Are you conducting or plan to conduct COVID-19 related research? The WHRI is interested in learning about any members who have received REB approval to do COVID-19 related research, as well as any WHRI members who plan to undertake COVID-19 related research. If this relates to you, please complete this REDCap Survey (OR paste the link https://rc.bcchr.ca/redcap/surveys/?s=RLWWH7JMA7 into Google Chrome).  
If you have any questions, please email Kathryn Dewar: KDewar@cw.bc.ca.
RESEARCH PERSONNEL SUPPORT AVAILABLE!
Would you like help with your research tasks? Qualified WHRI research staff are available to assist investigators with research tasks that can be carried out in a remote work environment. Examples of such research tasks include would include protocol development, drafting grant funding and ethics applications, data entry and data cleaning, creating online surveys, social media-based recruitment, among others. 
For more information about the personnel supports that are currently available, please contact Kathryn Dewar (kdewar@cw.bc.ca). 
For relevant COVID-19 Updates via Twitter: